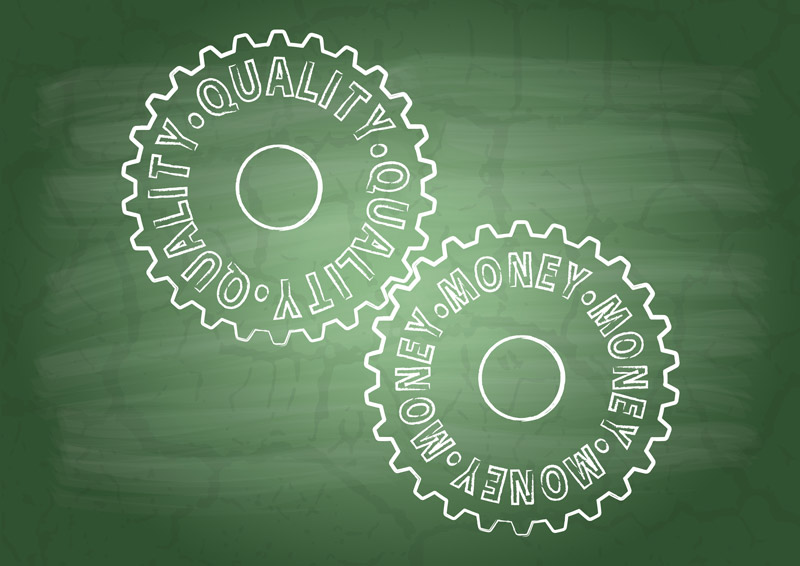 Medical malpractice insurance is a major expense for physicians in private practice.  Naturally, it makes sense to manage this expense to increase profit for your practice.  Though if you are a physician or practice manager who has doubted the quality of an insurance company based on the lower premiums they provide, you are not alone.  The last thing you should do is choose an insurance policy based solely on a low premium, only to find out later that you are not adequately covered. However, you should keep in mind that a lower premium does not necessarily equal lower quality coverage.
There are many factors that insurance underwriters must take into account before a quote can be provided. Some examples include: medical specialty, training, practice location, claims history, medical procedures performed, among many others. You may receive a quote from Company A offering coverage for $10,000, while Company B is currently charging you $17,000.  Although the price disparity may raise questions, price is not the best metric to use when evaluating quality of coverage.
Company A might offer lower premiums for internists, but could be higher than Company B for orthopedic surgeons.  Company B might offer a discount for being board certified or for being a member of your state medical society.  Company A may offer a lower premium than Company B for a claims-free physician, while the opposite might be true for physicians who have experienced a recent claim.  These are just a fraction of the instances that can cause comparable companies to have great discrepancies in premium.
Malpractice insurance policies are not "one size fits all."  An experienced broker can help navigate you to the policy which best suits your specific needs.  We work diligently to provide the medical malpractice insurance policy that provides the most cost-effective and best quality medical liability coverage for your practice.  Before you make any further decisions regarding your malpractice insurance, call Diederich Healthcare at 800-457-7790 or complete this form for a free, no obligation quote.
To contact the author, call 800-457-7790 and ask for Chad Skaggs.